Mita Furniture Jepara Indonesia
The finest choice of teak furniture made in Jepara, manufacturers, and exporters.
Solid premium grade A teak with wholesale market committed in excellent commodities, high-quality Teak Indoor Furniture and Teak Garden Furniture from Jepara city, well known as main manufacturers.
Indonesian teak Furniture Project as one the biggest company, supplier and manufacturer based in Jepara city, Central Java provide a wide range of home furnishings also accessories with full experience as wholesale suppliers with Various High-Quality products, experts in manufacturing and exporting teak furniture.
Indonesian Furniture Wholesale
We are provider from Classic Antique up to modern furnishing made in Teak from the finest wood furniture industry in Jepara city, at Central Java, near from Semarang as the port of loading to distribute and deliver to worldwide market.
All Jepara furniture products which have experienced and we produce as well as make reproduction many standard styles and new styles available, outdoor and indoor products, all export quality from Jepara, Indonesia.
Jepara city is the center of wood furniture and all handmade accessories manufactured in Indonesia
Mita Furniture one of the fast growing manufacturers and exporters set in the Jepara, Central Java, Indonesia which have to fulfill export opportunities for international trade and become more famous.
Jepara Indonesia Furniture which has workshop warehouse and gallery located in Jepara, Central Java, Indonesia provide teak furniture for garden and indoor with many kinds of styles, specializing in the manufacturing of furnishing made from Solid teak Wood Furniture.
We are a leading manufacturer suppliers and exporter all crafted elegantly with Javanese characteristic in style.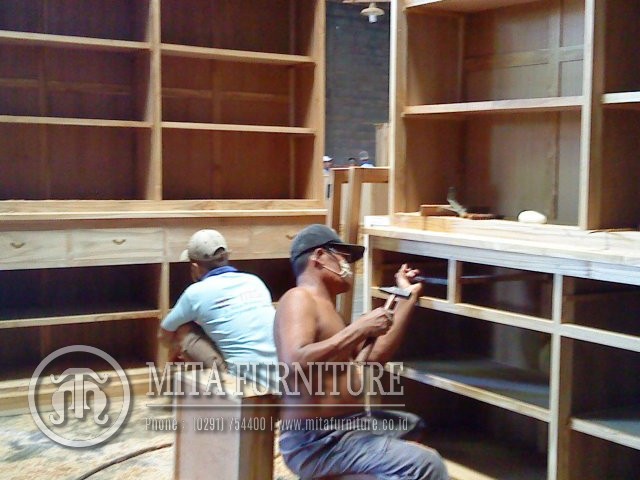 Teak Furniture Jepara all great value for all weather furnishing also available to receive Customized orders based on customer specification.
Teak Furniture Manufacturer Indonesia provide all unique carved styles, expertise in indoor and outdoor furniture hotel furniture, all the best woodcarving centre in Java.
Provide all kinds of teak benches, chairs, tables, bedroom etc and living room all made from Solid wood construction, lovely wooden design of Mita Furniture Indonesia.
It highly experienced with professional handling, making high quality indoor teak furniture and teak garden furniture, producing high quality furniture, great deals in Jepara, Indonesia, has known as modern new style products like antique reproduction furniture.
Mita Furniture has complete collections to deal for best negotiation, as good as custom orders, made from premium Grade-A teak and become one of leading Furniture Industries which supply modern new style and antique reproduction furniture is keeping all side of the beauty with Jepara characteristic as a cultural center for your project.
Finest Quality indoor and outdoor teak furniture company in Indonesia based in Jepara, Central Java, Indonesia all available to produce contemporary furniture as well as antique reproduction globally recognized as a central place of high-quality teak furniture is produced, represents the original Jepara Indonesia Furniture.