Custom Made Furniture From Indonesia ?
Custom made furniture from indonesia can be a perfect options for you small furniture store owners and or personal project owner, But why…?
Well…first of all, indonesia are well known for its high quality natural resources, we are talking about lumber here, teak and mahogany grow in indonesia are one of the best in the world, so you will get best quality material when you made your custom design furniture in indonesia. Other wood species are abundant in our forest, you know that indonesia have one of largest tropical forest right ? it may sound rude to our nature but lets use our common sense that wood or tree are highly renewable. All we have to do is manage ratio between planting and cutting. we have the rule to obey.
Second reason are experience, Indonesia have a long history of furniture manufacturing and hand carving industry. means you dont have to worry about quality of your products due to poor workmansip. Our indonesian furniture factory based in jepara city which well known for stunning wood carving skill also give us extra benefits of designing and manufacturing custom design furniture.
Third reason why you have to design your custom made furniture from indonesia are low minimum quantity order, as a matter of fact…we dont have one. you can order only one pieces of furniture and we will make and send it to you. yes it will be costly but we accept that kind of order, which other furniture factory from different country might refuse to work on, you might try china or italia ? and let see how they set minimum quantity for the order, or maybe if they do work on small quantity, lets compare the price ?
How to buy custom made furniture from indonesia
Let make it simple by intensely communicate :
1. Give us information of how your furniture will look like, in this case we need to start a discussion. emails are still best way to do this. information can be a picture preference or video of the furniture you would like to made. this is our start point to produce your custom made furniture. you also want to show us measurement, purposes of the furniture and also another detail for us to decided what best for those purpose and give you ideas and suggestions.
2. Drawing your idea, both of us need a visualisations and drawing are best, cheap and easiest way to have that. So after we have your detail requirements, we will try to visualized it by make a drawing. it can be a computer program drawing like CAD or simple sketcup. or can be hand drawing plans. most of the time we use sketchup for drawing simple design and use hand drawing for carving furniture. they are quick and pretty cheap compare to computer made plans. However, you can just give us your already existed plans/ design if its available. that would be a huge favor for both of us
3. We discuss the drawing, After drawing is complete, we will need to discuss that with you. this process sometimes can take several time back an forth revision. well it is depend or how complex your requirement really are, for simple design, one time drawing are enough most of the time. Revision are very welcome to prefent mistake in future productions.
4. Production, After all approved, we will start to produce your furniture. production time are various depend on how complex your design are. for simple design we usually take 60 days and more for complicated furniture design. heavy carving furniture will take more time to produce compare non carved one.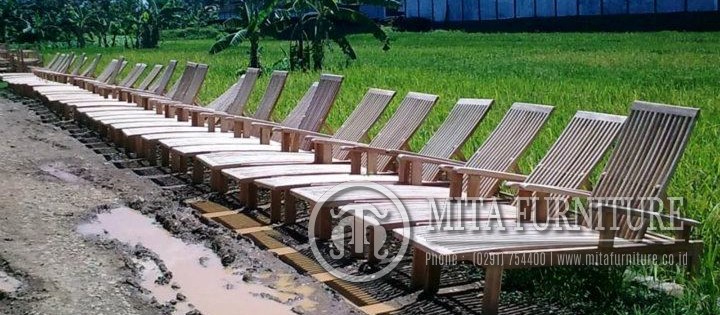 Step By Step Of Producing Custom made furniture from indonesia
1. Start from making "jig" by transfering approved drawing into 1:1 scale component. this first step are really crucial parts of making custom made furniture. when this first step gone wrong, we are failed in a first place. expertise from our carpenters are key here in this process. Quality control department must approved
2. Meanwhile on the raw materials department, we have to kiln dry our lumber, without dry material, we can forget about quality. Quality control department must approved moisture level
3. After we have master Jig and dry lumber, we can start to making component and one master sample. This master sample will be use for mass production so our buyer and quality control department must approved everything from A – Z
4. When master sample approved by customer and our quality control, mass production of the component can be done. Quality control department must approved that it is in the right size and no defect on the component.
5. Assembly process can start when we have ready component. Quality control department must approved that it is strong and proportional as the master sample.
6. Finishing. Quality control department must approved the colors and other details regarding to approved master sample
7. Final checking. Quality control department must approved everything from A to Z
8. Packing. Quality control department must approved that nothing goes wrong or left behind.
9. Sending your products. Quality control department must approved containers condition, is it good enough to use or not.
As you can see, all step of manufacturing custom made furniture from indonesia are well managed under quality control department watch to make sure no mistakes. they are the key to producing high quality furniture.